Kilpatrick four tackles, Parrott 88-yard TD pass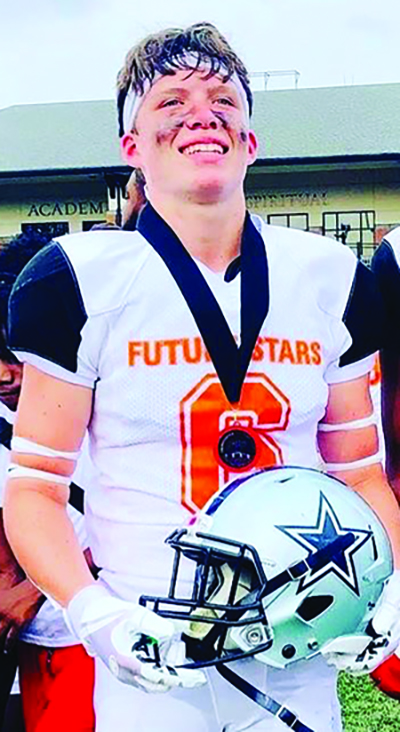 Watch out for Harrison Kilpatrick and Drew Parrott making their mark on Friday nights in the fall — if not this upcoming season, real soon.

Kilpatrick, a rising freshman at Farragut High School, contributed four tackles — and recorded the game's first big play with a minus-5-yard hit — as the Tennessee Future Stars took apart Kentucky 28-7 in the 12th Annual showdown of young football stars from the Volunteer and Bluegrass states, which was played Saturday, June 19, at Brentwood Academy in Nashville.

Parrott, a rising freshman quarterback at Bearden High School, was equally impressive with an 88-yard touchdown pass.