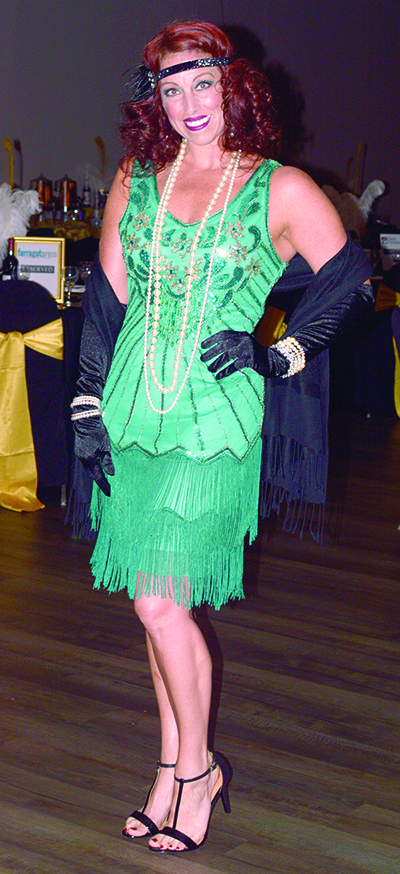 Farragut West Knox Chamber of Commerce once again is hosting its auction, which is labeled "33rd Auction: An Evening Under the Stars."

"We're really, really excited to get to change some things up, and we're excited to hopefully make the auction impact even bigger than it has been before," FWKCC president/CEO Julie Blaylock said. "Because of the pandemic, we ended up having to go two whole fiscal years without the auction, which is our one signature fundraiser event that we host.

"That's impactful to any organization, when you have to skip two years without a fundraiser of that level," she added.

"We're fortunate that we were able to go this long without it, but we're definitely thrilled to be able to have it back."

Previously held on a Friday in spring at Rothchild Catering & Conference Center, it now will take place from 6 to 9 p.m., Thursday, Sept. 16, at The Venue at Lenoir City, 7690 Creekwood Park Blvd.

Tickets are $60 apiece for members, $70 apiece for non-members, and members can purchase a table for 10 for $550. Sponsors can enjoy multiple benefits, which include tickets in different amounts.

To register, visit the Chamber's website at farragutchamber.com.

Blaylock said the date changed as "we didn't foresee a way to bring it back in the springtime because there was too much uncertainty, so we planned to have it in the fall of 2021 because we felt that would give us enough time to see how things would resolve regarding the pandemic.

"Originally, we planned to have the auction entirely outdoors, if need be," she added. And organizers came up with an "Evening Under the Stars" theme, "which we're sticking with even though we are moving the event back inside."

This year's event will "bring the outdoors inside."

Guests will enter a venue that will be "decked out in rustic glamour," she added. "There will be a lot of woodsy, natural elements.

"We really want it to have that upscale camping feel. We're going to welcome guests to dress like they would to go camping, but maybe kick it up a notch or two.

However, "guests will still be treated to the same upscale experience they are used to with our auction, in terms of food and beverage and setting," Blaylock said. "We're just going to give them the option to come a little more comfortable and casual if they like."

Regarding the location, she said, "We now have multiple event venues that are members of ours, and it's the duty of the Chamber of Commerce to patronize as many members as we can.

"Rothchild's has been a wonderful member — still is; they've been a great venue — they are going to be catering the event, but The Venue at Lenoir City has been a member now for five years, and we just thought it was a good opportunity to spread the love."

Additionally, the event will benefit the American Cancer Society of Knoxville and Volunteer Ministry Center.

"It is an honor to be chosen as a beneficiary, and it speaks to the passion from the community to continue to support the fight against cancer," said Kayla Shelby, ACS senior community development manager.

"Fundraisers like this allow the American Cancer Society to bring awareness to our mission and to continue to provide lifesaving research and programs and services free of charge to cancer patients and their families in the community," she added.

"We've always donated a portion of our ticket sales to a charity or a non-profit," Blaylock said.

ACS as beneficiary was carried over from their selection in 2020.

"They certainly understood … but their Knoxville office really struggled through the pandemic," Blaylock said.

Volunteer Ministry Center was chosen as a first-time FWKCC event beneficiary, she added.

The event committee decided 20 percent of ticket sales and 20 percent of the night's silent and live auction item sales would be split between the two organizations.

The committee also simplified the event's name to "The Auction."

Sponsors include TDS Telecom (presenting); farragutpress and Via Media (media); SunTrust (Now Truist), Town of Farragut and Knox County government (event).