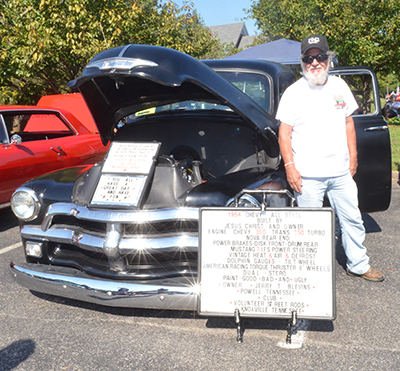 After a year's hiatus due to COVID-19, the Farragut Lions Club is gearing up for its 5th Annual Car Show benefit, which will take place from 8 a.m. to 1 p.m., Saturday, Sept. 18, in the JCPenney parking lot, 11534 Parkside Drive.

The event is free for both car enthusiasts and for those wishing to showcase their classic vehicles. 

"Donations will be gratefully accepted," club member and Car Show organizer Ed Mee said. "All proceeds go to fund the Farragut Lions Club's community projects."

Among projects with which the club is involved are performing free vision screenings at daycare centers for children ages 1 to 5 years, providing free eye exams and eye glasses for those in need in Knox County and partnering with Shepherd of Hope to provide food for the hungry. 

"The motto of the Lions Club is 'We Serve,' and the Farragut Lions are proud to say 'Where there is a need, there is a Lion,'" Mee added.

Free breakfast will be provided to the first 100 registrants and door prizes will be awarded every half hour. 

Station 103.5 WIMZ-FM will be radio host for the show, while and a variety of vendors will be on site.

For more information, contact Mee at 865-661-0092 or via e-mail at edsandymee@yahoo.com.