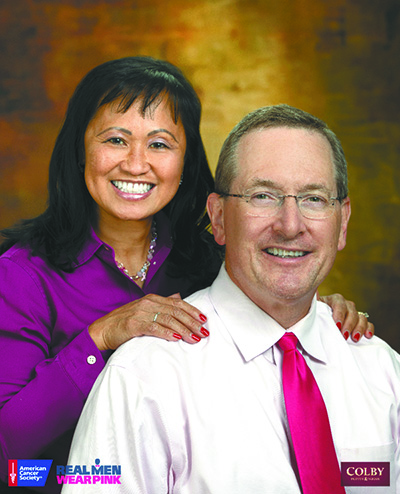 Farragut High School's Science Academy Lecture Series is marking Breast Cancer Awareness month by welcoming breast cancer experts Dr. Aaron Margulies and his wife, FNP Imelda Margulies, to speak in the FHS library at 6 p.m., Thursday, Oct. 28.

The event is open to the public; doors will open at 5:30 p.m. Masks are appreciated and recommended, but not required.

The couple work together in their practice at Tennova Turkey Creek Medical Center and at Tennova Powell. Dr. Margulies is a breast surgical oncologist and Imelda Margulies has been counseling and testing high-risk individuals for BRCA genetic mutations, which can predispose women to develop breast or ovarian cancers and men to develop male breast cancer and prostate cancer. Dr. Margulies himself is a cancer survivor.

Since 2006, the couple has been fulfilling a personal passion to finish the fight against breast cancer, as Imelda's mother battled valiantly but died from breast cancer recurrence.

The couple also are in the middle of their seventh Real Men Wear Pink campaign, raising funds for American Cancer Society during October.