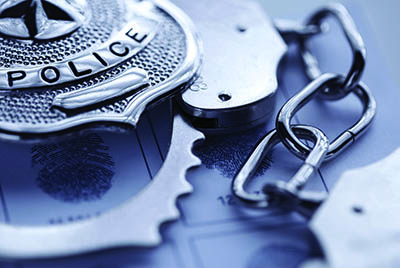 • At 1:11 p.m., Thursday, Nov. 4, a complainant called Knox County Sheriff's Office to file a report of theft at a Federal Boulevard address. She advised seeing an unknown suspect in a light blue car pull up to her mailbox and steal mail, which included checks to Verizon, around 3 p.m., Thursday, Oct. 14. She notified her bank and Verizon immediately.

On Saturday, Oct. 30, she looked at her bank account and saw the stolen check had been whited out and made out to an individual for $2,250.13, and another check to another individual for $1,500. First Horizon closed her account and started a fraud investigation, requesting she file a police report.

• At 2:47 p.m., Friday, Nov. 5, a complainant called KCSO Teleserve Unit to report a vehicular burglary from an Allen Kirby Road address. Complainant advised an unknown suspect entered his two unlocked vehicles and stole a Gucci backpack with an estimated listed value of $1,000, a Gucci wallet valued at $500 and a handgun valued at $500.

Complainant said he has video footage of the act, but was unable to identify the suspect. Complainant advised he received a text notification at 6:30 a.m. from American Express informing him of fraudulent activity on his account from Walmart along Clinton Highway.

There was one completed transaction for $398 and a declined transaction attempt of $500. Complainant was able to provide a serial number for the firearm.

• On Wednesday, Nov. 3, a KCSO unit responded to Walgreens, 10701 Kingston Pike, to retrieve a counterfeit bill. The manager said a male came in and purchased a bottle of lidocaine using a counterfeit bill. The cashier completed the $8 purchase, giving the suspect $92 in change.

Manager said he has incident on videotape and has burned the footage onto a DVD for evidence. Fake bill was placed in a KCSO property locker.