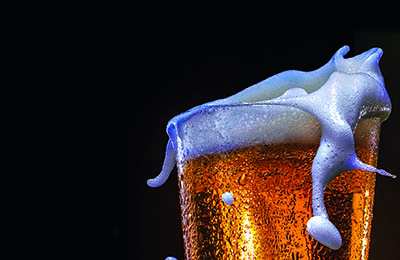 A Farragut business owner successfully appealed a 21-day beer license suspension before the Town's Beer Board Thursday, Oct. 28, and was instead assessed a $2,500 fine.

Aziz Kherani, who owns SmartServ, 800 N. Campbell Station Road, attended the meeting and was represented by his brother, attorney Ameesh Kherani, as he asked the Beer Board to vacate its Oct. 14 decision to suspend SmartServ's beer license as punishment for a second charge of underage beer sales within a three-year period.

The business was not represented at the Oct. 14 hearing, but Aziz Kherani reported an attorney (not his brother) had been retained to attend that meeting, and accidentally wrote down the incorrect date.

"The applicant is relying on the rules of civil procedure, based on rules of civil neglect," explained Town attorney Tom Hale. "Technically, those rules don't apply to this body, but court systems do take (those instances) into account from time to time, when there is excusable failure of someone to appear for a hearing.

"Believe it or not, it happens fairly frequently," Hale added. "Attorneys get busy and get things to confused, or clients don't get attorneys and they get confused. Then courts will ask, at a later time, if there is excusable neglect and often can set aside the decision made, and sort of do a 'do-over.'

"It is essentially what Mr. Kherani is asking for."

Hale also said the attorney in question called him and left a voice mail Oct. 15 explaining what had happened.

Ameesh Kerani confirmed the docketing error on the part of his brother's previous attorney, and also acknowledged the business did sell beer to a minor.

"The employee who sold to a minor was booked, appeared in court, was put on probation, but it's my understanding no permanent charges were filed," he said. "My client suspended the employee for 30 days and placed processes in action," including "requiring Tennessee alcohol server knowledge completion," which was completed by the employee in question.

"Two other attempted (underage) sales were not successful, so the processes" worked, the attorney added.

"My concern, would be your concern about selling alcohol to minors …. (and) my client is here, and is expressing remorse, for having sold alcohol to a minor.

"We are asking for a civil penalty in lieu of suspension."

Aziz Kherani addressed the Board and explained SmartServ's day-to-day operations are carried out by the business' general manager, Peter Patel, and neither was able to attend the Oct. 14 hearing themselves.

"We are not contesting laws were broken, but we made every attempt in our power to make sure that is not repeated," the business owner said. "We have operated stores in Farragut since 1998 and had only two violations since that time."

"I understand scheduling issues," Beer Board member and Town Alderman Scott Meyer said.

Satisfied with the discussion, the Beer Board unanimously rescinded SmartServ's 21-day license suspension and assessed a $2,500 fine instead, which in the Beer Board's bylaws is listed as a potential consequence for second offenses.

SmartServ was one of three businesses brought before the Town Beer Board Oct. 14 and charged with underage beer sales by the Knox County Sheriff's Office.

The two others occurred at Hampton Inn and Fairfield Inn, and both representatives pled guilty to the charges and were each assessed a $500 fine by the Board.