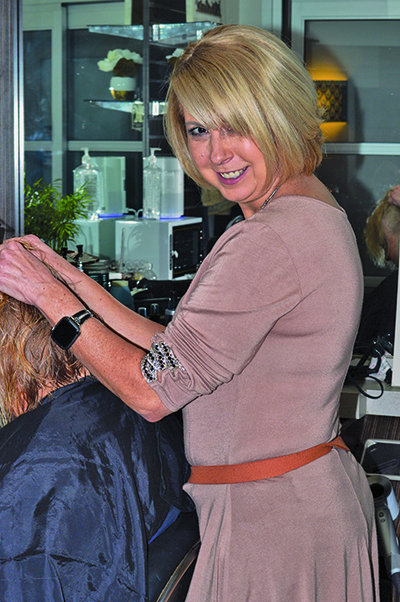 After years of cutting and coloring hair, Stella Currier opened Stella Currier Hair in Turkey Creek's Sola Salon Suites, 11324 Parkside Drive, the day before Thanksgiving.

Having been in the hair salon business for 25 years, she was co-owner of Salon Chetella in Farragut for 10 years.

"I've always been in Farragut," but "I'm getting older and I need things easier," Currier said. "So far this has just been easier, less stress.

"That has been my goal — to have less stress," she added. "I can come in, do my job and not have to worry about all the extras now."

In her new salon, she cuts and colors hair, specializing in grey coverage and blonding — highlights and hand-painted Balayage.

However, she does not do perms.

Currier is open from 10 a.m .to 4 p.m., Tuesdays and Wednesdays; from noon to 6 p.m., Thursdays; and from 10 a.m. to 1 p.m., Friday.

She is closed Saturdays, Sundays and Mondays.

To book an appointment, visit her website, www.stellacurrierhair.com.