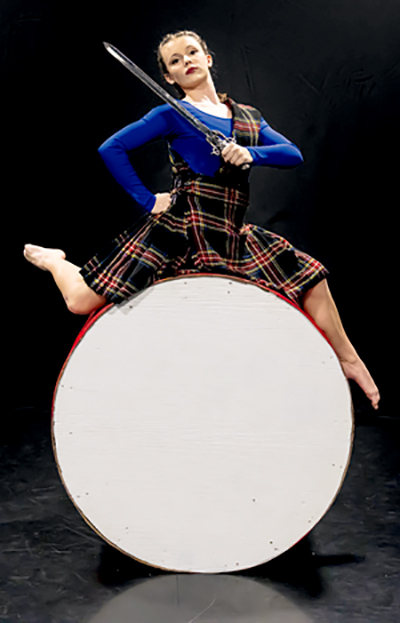 With performers to include "dancer on the drum" Lucy Addicks from Webb School of Knoxville (right), GO! Contemporary Dance Works will present a full-length contemporary ballet, "In the Shadows of Pine Mountain: the Scots-Irish exodus from Ulster to the hills of Appalachia" in Bijou Theatre, 803 S. Gay St. in downtown Knoxville, Saturday and Sunday, Feb. 12-13.

A celebration of Scots-Irish and Appalachian music, "this ballet includes favorites such as "Masons Apron," "Miss McCleods Reel," "Wayfaring Stranger," "In the Pines," "Down to the River to Pray" and "You'll Never Leave Harlan Alive," a GO! press release stated.

Advanced ticket prices range from $25 to $35 and may be purchased at gocontemporarydance.com or by calling 865-539-2475. To learn more about GO!, a 501c-3 non-profit organization, visit gocontemporarydance.com and follow on Facebook and Instagram.