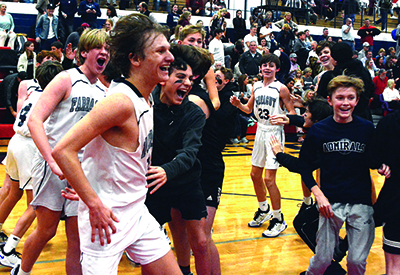 While a young fan among the Farragut Middle School student section indicates his Admirals boys hoops team is No. 1

Admirals Parker Lane (left in front), John McWhirter (left in back) and Connor Everly (23 in back) mix with students to celebrate a 43-41 win versus West Valley in the Knox County Middle School Boys Basketball Tournament title game Wednesday, Jan. 26, at South-Doyle MIddle School.



(See special section, pages 2B and 3B; see story on page 1B).