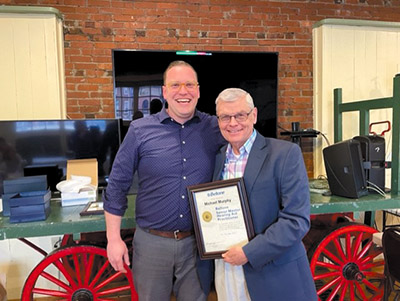 Beltone South recently announced Knoxville hearing specialist Michael Murphy has been awarded Beltone Senior Master Practitioner of the Year for the seventh year in a row. 

This award is given to Beltone hearing specialists "who go above and beyond for their patients," a company press release stated.  

"Michael Murphy has been nationally recognized as one of the 'Best-of-the Best' hearing instrument specialists in the United States," said Perry Ebel, Beltone South CEO. "He also holds the distinction of being one of only three in Tennessee. I am so proud to have Michael on our team and serving the hearing impaired in Knoxville and East Tennessee.

"Being able to help those who are hearing impaired is a great honor." 

Beltone is located in Renaissance | Farragut, 12744 Kingston Pike, Suite 102.

Beltone South is celebrating its 82nd  anniversary serving the hearing-impaired community. "We are proud to offer the newest in technology to the wonderful communities and surrounding cities," the release stated.

Call 865-392-1430 for a free hearing evaluation.