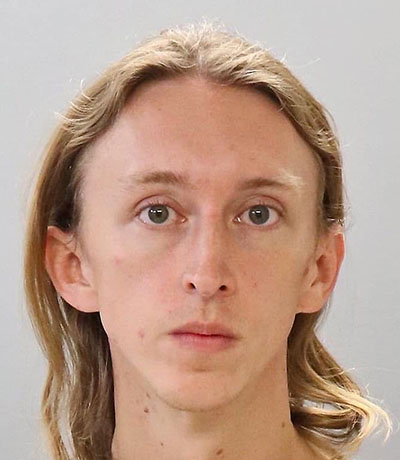 A man was arrested at his Farragut residence last week and charged with felony vandalism, stemming from a spray paint incident occurring at Target in Turkey Creek earlier this month.

Jonathan Burns, 31, was taken into custody by Knoxville Police Department officers at 409 Rodeo Drive Tuesday, June 22, and booked into the Roger D. Wilson Detention Facility.

The incident that led to Burns' arrest occurred around 3 p.m., Monday, June 13, when Target assistant manager Alishia Reichert said she witnessed an individual, allegedly later identified as Burns, using a can of red spray paint to deface and damage nearly $4,000 worth of LGBTQ+Pride-themed garments, according to a KPD report.

Reichert had approached the suspect, who was disguised under a ball cap and an American flag-themed neck gaiter, and asked him to leave, according to the report.

The suspect exited the store, but apparently had left behind a red Rustoleum can of spray paint, from which fingerprints were later obtained, the report stated.

KPD credited Knox County Sheriff's Office with assisting on the case.

Burns was no longer an inmate in the detention center as of Saturday, June 25.