Chamber celebrates with ribbon-cutting, networking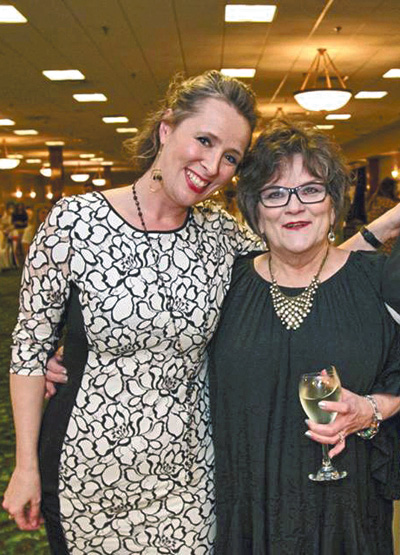 For 35 years, Farragut West Knox Chamber of Commerce has served Farragut and the surrounding area with networkings, ribbon cuttings, resources and even scholarships.

The Chamber will celebrate its milestone anniversary from 11:30 a.m. to 1 p.m., Wednesday, July 27, starting with a ribbon cutting at its office, 11826 Kingston Pike.

"The lobby and the Chamber office will be open, but we'll also be outside," FWKCC president/CEO Julie Blaylock said. "We really just want it to be an informal celebration.

"Certainly our 35th anniversary is a big deal, but we just want to tell our members how much we appreciate them. I'm excited about it," she added.

"We talk so much about the importance of small businesses being acknowledged for the milestone of staying in business for five years, 10 years, 15 years, 20 years and so on because the lifespan of a small business, anymore, seems to be getting shorter and shorter."

The same is true "for organizations, especially membership organizations," Blaylock said.

"It is increasingly challenging and important for organizations to make sure they are staying relevant to the individuals and entities that they serve," she added.

"So, for an organization like a Chamber to get to celebrate 35 years — over three-and-a-half decades — of serving businesses and continuing to grow, that's an accomplishment.

"Of course, as things happened along three decades, the membership has certainly ebbed and flowed as we have gone through years of economic downturn, things like a pandemic; but our core membership has always remained strong and fairly stable. I think that's a testament to the importance of this Chamber of Commerce to the community and the value that we provide."

FWKCC was established 1987 under Mike Rothman, the first board chairman, which then was called president, and Jan Johnson, executive director, The executive director title changed to president/CEO in 2000 when Bettye Sisco took on that role. After Sisco retired, Blaylock was promoted to president/CEO in February 2017.

During its beginning years — 1987 to 1989, FWKCC started with about 130 members. It currently has 620 members.

The Chamber provides networkings, ribbon cuttings, the Breakfast Speaker Series, seminars and continuing education scholarships, advertising and marketing opportunities on the Chamber website and a newsletter, West Under 40 events, its annual auction and direct mail services.

"There are a couple things we've changed and done differently," Blaylock said. "We've rolled out an online portal for members. That's something we didn't have before.

"It's a digital portal where they can control all of their information that's both public, in the directory on the website, and also internally," she added. "They can add and remove employees; they can post jobs; they can post events they're hosting; they can post news releases; and they can post specials or deals they're hosting.

"It's an easy way for them to share information with us and let us know what's going on, so we can help promote it and also have it auto promote through digital channels."

Additionally, "We've started doing ribbon cuttings for milestones within the last year or so," Blaylock said. "We've done ribbon cuttings for new businesses, and we did them for expansions and relocations and that kind of thing."

Another new benefit is hosting regional networkings. "We worked really hard to bridge the gap between our neighboring Chambers in Loudon, Knoxville, Blount, Anderson County, Roane and Monroe counties, and Oak Ridge, so we've been able to do some collaborative events with those Chambers, which I think is really important for our organization's relationships, but also for the members of all of our organizations," she said.

For the first time last year, FWKCC participated in Regional Legislative Agenda. "We worked with Knoxville Chamber, Blount Partnership, Anderson County and Oak Ridge Chambers ... to put forth those initiatives we would like to see our state elected officials support and work toward on behalf of our businesses and communities," Blaylock said.