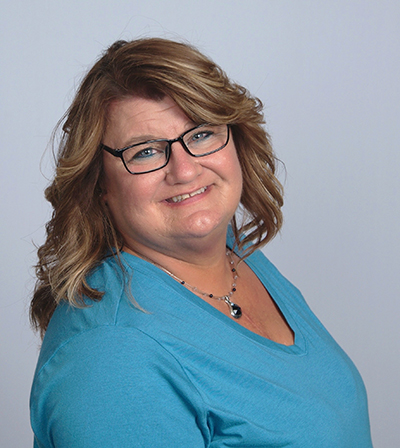 Charlene Waggoner, an award-winning sales account executive in farragutpress' advertising department since 2017, has earned a promotion.

"I am excited to announce that Charlene is being promoted to the ad manager's position effective today, Monday, Sept. 27," announced publisher Tony Cox, president of Republic Newspapers, Inc., parent company of farragutpress.

"Charlene has been a part of our sales team for five years and is very familiar with the newspaper, our sections, our niche products and our customers," Cox added. "This familiarity, along with a high level of sales performance, should enable Charlene to lead our sales team's current revenue growth pattern while she is getting accustomed to her new responsibilities as our ad manager.

"I am confident Charlene will be able to lead our sales department to a strong finish" to close 2022 and beyond.

For roughly the past five years, Waggoner has enjoyed much success handling real estate advertising — including agents, agencies, new construction, apartments and lenders — along with the Hardin Valley area and all of Loudon County.

"I am thrilled to be offered the opportunity to manage the farragutpress advertising department," said Waggoner, who has worked in Knox-area newspaper sales for the last 12 years. "The Farragut area is such a unique and community-involved area, and to be a part of helping businesses thrive and grow is very exciting.  

"Our sales team is the best around and works to stay involved and informed so that we can be an asset to the clients who trust us with their advertising," she added.

"As the leader of this group I hope to continue to give the team all they need to help businesses reach their full potential here in Farragut, as well as celebrate them on those milestone anniversaries and major accomplishments."

Waggoner and her husband of 26 years, Tony Waggoner, moved to Knox County from Northern Indiana 12 years ago.

They have two adult children.