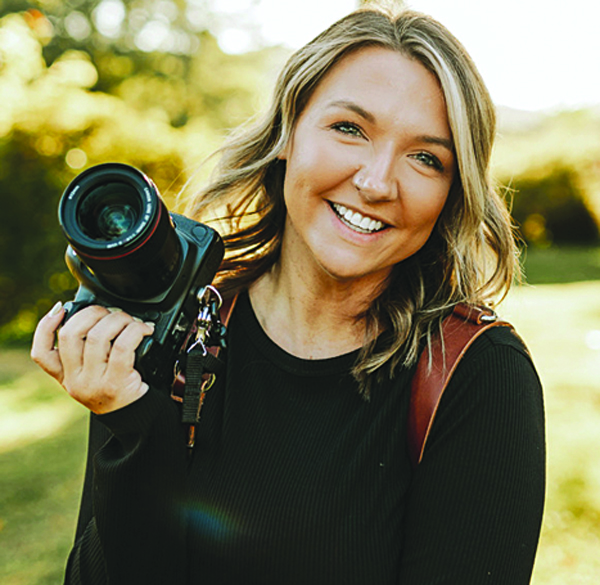 A volunteer effort at church led Becca Krisuk of Farragut to launch her own business, Becca Krisuk Photography.

"I started because of my church," she recalled. "I literally just picked (photography) up. My church (Northstar Church) was looking for volunteers for photography and social media, kind of a place to serve and get plugged in, so I upgraded my camera — bought a really nice one — and just started shooting at church."

Krisuk then decided to randomly photograph people.

"I had families I was close with that I started photographing," she recalled. "From there, it just kind of became bigger, and I started doing weddings. Now I focus on weddings, couples, families, lifestyle and seniors.

"(Photography) has become a permanent position" — both as a business and with her church, as Krisuk also is employed with Northstar as a media content producer, she said.

Although she began her venture about a year ago, Krisuk obtained her business permit in September.

"I didn't realize I needed it," she said. "I searched a lot of different places and decided I'm just going to do it to make sure everything is where it needs to be."

With Becca Krisuk Photography, she photographs couples, families, seniors, weddings and elopements.

"I travel for weddings, too," she said.

However, "I do a lot more families just because I have a family, and that's what a lot of my clients and friends are," Krisuk said.

"It's based on sessions, and they receive a digital gallery of all of their photos with prints they would be able to use however they please," she added.

Krisuk can be found on Instagram and on her website at beccakrisukphotography.mypixieset.com

Having a family, "I try to set limitations on office hours — generally around 9 (a.m.) to 2 (p.m.), Tuesday through Thursday, but sessions can occur in the evenings during the week as well," she said.

Sessions are by appointment only, and she does work with contracts. "We usually work out a time that works well for both people," Krisuk said.