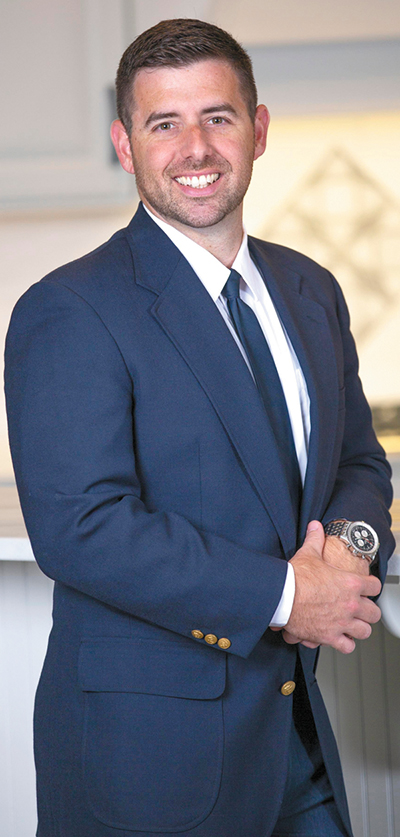 Farragut Realtor Adam Joachim's favorite holiday has always been Thanksgiving.

In years past, he and friends have provided meals for 10 to 15 families during the holiday, but his year, he is leading an effort, "Giving Back Thanksgiving," to do exponentially more, hoping to fund 7,500 meals through Second Harvest Food Bank.

"We need a total of $2,500 in donations to make that happen, and I'd be so grateful for any funds or donations toward that goal," Joachim said. "I've done food drives before, but never as large as this. I would buy the turkeys and have buddies buy the sides and we'd just give them away.

"But Second Harvest has a whole system in place to provide meals throughout the community, and it was really nice to partner with them," he added.

"I think one of the ultimate expressions of love is feeding someone. I've got a lot to be thankful for, and I'm determined to give back."

Joachin initiated the fund drive and brought his fellow Coldwell Banker Wallace teammates, "The Agents who Care Team," in to help, which includes Caroline Badgett, Heather Tarantino and Dawn Walsh.

"We have a donation drop box at our office, located at 10815 Kingston Pike, and we will be taking donations there from 9 a.m. to 5 p.m. Monday through Friday," said Joachim, who offers a donation link on his Facebook page.

So far, about 20 percent of the goal has been met. The deadline to donate is Wednesday, Nov. 23.