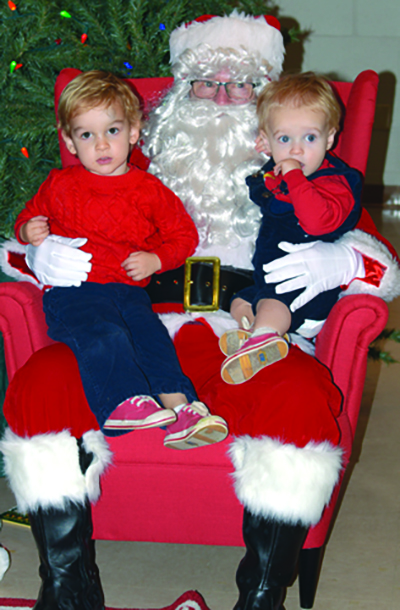 Better watch out … Santa Claus is coming to Farragut for the Town's annual Celebrate the Season event from 4:30 to 7 p.m., Thursday, Dec. 1, in Farragut Community Center, 239 Jamestowne Blvd.

This event is free and open to the public.

"This is the second year this event will be held at the Community Center," said Merritt Piper, Farragut Recreation and Event manager. "We love having our new, wonderful space to hold the event. Having additional space at the Community Center has allowed us to add more features to the event, such as a holiday-themed movie and an area to write letters to Santa.

Other activities include photos with Santa, crafts and cookie decorating.

Regarding photos with Santa, Piper said, "When families arrive, they will receive a ticket with a time on it. The time stated ... is the time each family will line up to take their photo with Santa." After the photo, "they will receive a card with the website where they can retrieve their Santa photo."

Families can park at the Community Center or at Founders Park at Campbell Station and take the short walk from there, Piper said.