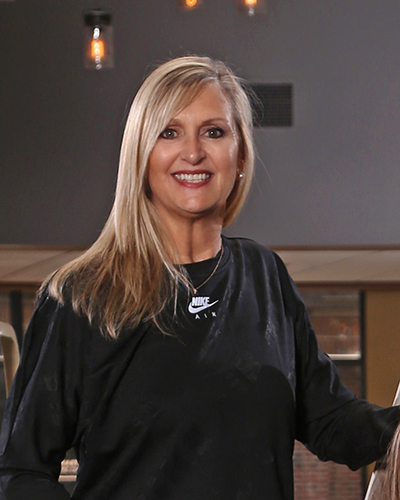 An award-winning volleyball coach retired in October following a decade of championships, service and leadership at Concord Christian School.

Carmen Hochevar, whose 30-year coaching career has included the head volleyball coaching job at CCS since 2012, decided earlier this year to retire and spend more time with her family. She and husband, Brian Hochevar, have two sons, a daughter, Brittany, and five grandchildren — with number six on the way.

Her impressive legacy with the Lady Lions features being a three-time state runner-up, six years in the state final four, seven state qualifiers, four district championships and two region championships. Nine of her CCS Lady Lions have signed to play volleyball at the college level.

"During my time at Concord, I had the opportunity to coach some incredible athletes and wonderful young ladies," she said. "I would also like to thank Gina Profeta, Lydia Collins and Kelsey Baird for assisting me with coaching this year."

In 2017-18, she earned the A.F. Bridges Award for District 2 Female Coach of the Year.

"The program at Concord had few athletes when I started," Hochevar said. "We had to dip into the middle school program to fill our high school. Our varsity team was made up of eight players.

"They all had a role to play, and it worked," she added.

From small beginnings, Hochevar has led the program's growth that now features several teams beginning at the school's fifth-grade level — and notes there were 90 players during her last camp.

"So many came out this year; we had four middle school teams alone," she said. "I am not a fan of cutting (the roster)," adding that if the interest is there,

"there is a way."

Carmen herself was a three sport athlete, playing volleyball, basketball and running track as a Colorado high school standout. She played college volleyball and basketball.

Brian was a three-sport athlete in high school who played college and pro basketball.

Among their children, Luke Hochevar earned a World Series ring in 2015 as a pitcher with the Kansas City Royals.

"It was always in God's hands how that would play out for all of us, and we give Him all glory for what He has done," she said.

Another pitching son, Dylan Hochevar, played college baseball at Tennessee until Tommy John elbow surgery sidelined his budding career. Dylan becoming a UT Vol led Carmen and Brian to move to Knox County in 2007.

She coached at Christian Academy of Knoxville, then at Grace Christian Academy before taking a short break to officiate prior to starting her CCS career.