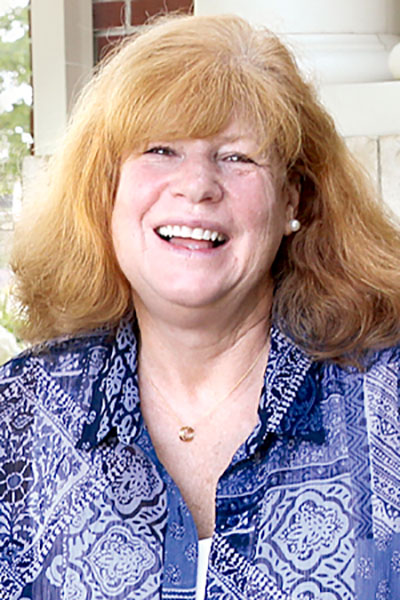 Farragut is losing an icon.

Sue Stuhl, who has been with the Town since 1991, and is one its longest-serving employees, is retiring Tuesday, Jan. 31.

The long-time Parks and Recreation director had indicated about a year ago her intentions, and has been hard at work finishing up projects and outlining a proposed budget for the 2024 fiscal year as her days wind down.

"I love our community and I have always loved my job, but it was just time," said Stuhl, noting her husband, John Stuhl, also recently retired from his therapy practice. "We have a lot of things we would like to do while we are able to do them. We would love to travel, and we have grandchildren in California and Louisville, Kentucky, we would like to see more often."

Her parents live in Maryville, and she said she will be more available to help them when they need her.

"But, I still plan to volunteer — I'll still be around," she added.

The Pittsburgh native first came to East Tennessee as a Maryville College freshman, which is where she met John.

A speed and synchronized swimmer who loved the outdoors, Stuhl 's initial career path was to teach and coach in the same field. She majored in physical education, then the couple both graduated and married before heading to Atlanta, where John, who had majored in psychology, attended divinity school.

She soon discovered "there were no indoor swimming pools," but she did find work teaching physical education. John's work took them to Augusta, Georgia, then back to East Tennessee when he was assigned to Knoxville's New Covenant Presbyterian Church.

"Before moving back here, I realized I really loved my summer jobs, working outdoors, and maybe recreation management might be what I should be doing," she said.

Already mom to the couple's older daughter, Jessie, Stuhl went back to school, to the University of Tennessee, for her master's degree. She said it was a bit of a struggle balancing school and motherhood.

"It took four years," she recalled with a grin.

Stuhl started working part time at the O'Connor Senior Center while in school, and worked there full time after receiving her master's.

"I loved it," she said.

By this time, the couple had added daughter, Ali, and John decided to return to school, too, for a master's in counseling.

Stuhl looked at other opportunities and was ultimately hired by Farragut in July 1991 as Community Program director — which was a new position for a Town only entering its second decade. She oversaw Farragut Museum and began coordinating the Town's new volunteer program, along with serving as staff liaison, working out of the second floor of the building currently occupied by West Knox Chiropractic. She was quickly tapped to help with the opening of Town Hall in November that same year.

Within two years, Stuhl was hired as the Town's second Parks and Recreation director, after the first to serve in that position left in 1993. Mayor Bob Leonard Park and Anchor Park were part of the Town's system when she started, but she has overseen the addition of Founders Park at Campbell Station and McFee Park; Campbell Station Inn; Farragut Community Center; the Blue Cross/Blue Shield playground behind Town Hall; and miles of greenways.

She said Founder's Park has long been her favorite, as it "was the first park I got to work on from beginning to end — It has a special place in my heart."

Working with many Town staff and officials down through the years, Stuhl has noticed a common thread.

"The quality and the willingness of the people who do not get paid, but who give their time and effort to this Town has really been amazing," she said.

Stuhl said she will miss the people with whom she works, and the volunteers who have been dedicated to helping keep programs running smoothly.

The Stuhls have called Farragut home for the last eight years — a move Sue resisted for many years. "I've always loved our community, but living here I have found I love it even more," she said.

A reception is planned in Stuhl's honor from 4:30 to 6 p.m., Thursday, Jan. 26, in the Community Center.