Underwood retires, selling Linda's Hallmark; open house set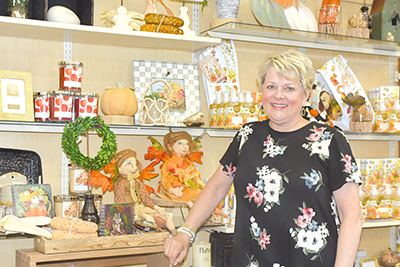 Linda Underwood, owner of Linda's Hallmark, is retiring after nearly 40 years in business.

Underwood, a Farragut resident, has operated the Village Green shopping center staple, 11527 Kingston Pike, since 2011. She got started in Bearden's Gallery Shopping Center in 1984, and previously had Linda's Hallmark branches in South Knoxville and Cedar Bluff.

"I have been very happy here," she said of the Village Green location in a previous interview. "I have a great staff and very loyal employees."

An open house for Underwood will be from 1 to 4 p.m., Friday, March 3, at her store.

"Stop by …. and celebrate with Linda and Sassy," stated a social media post Friday, Feb. 24, referring to both Underwood and her faithful dog.

Additionally, the store is hosting a one-day only retirement sale March 3, offering "everything in the store at 38 percent off, from 10 a.m. to 6 p.m.," stated Linda's Hallmark employee Rene Mackley in an e-mail.

"We love you Linda," shared a company Facebook post from "Your Hallmark Ladies."

"You are a remarkable woman who is smart, beautiful, caring, kind and fun. You always look at things on the bright side, and we will miss you."

Underwood is selling her business to a fellow Hallmark owner, Charles Tallent, who owns Katy's Hallmark in Nashville, with locations in Belle Meade and Brentwood.