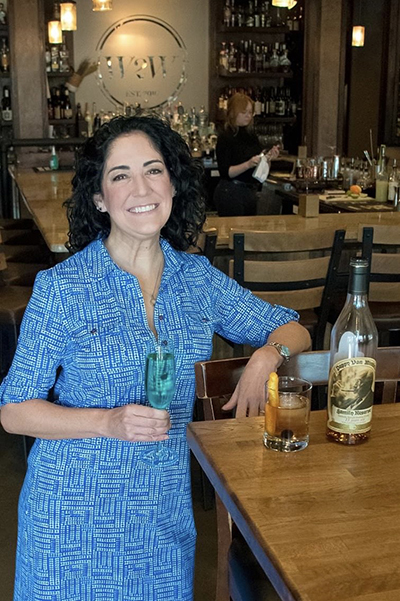 One of Farragut's favorite restaurants is preparing for national exposure.

Water into Wine bistro & lounge, 607 N. Campbell Station Road, will host the national media and marketing company, America's Best Restaurant, when it brings its Roadshow to Farragut from 3 to 6 p.m,. Friday, April 21.

ABR will highlight Water into Wine's popular dishes, speak with long-standing patrons and do an "extensive on-camera interview with owner Candace Viox about the restaurant's special place in the community," an ABR press release stated.

"We were just blown away when they contacted us," Viox said. "I am very excited — we had never been nominated before. They didn't tell us who or how we were nominated, but they were familiar with our specials, recipes and 4.8 star review status on Facebook."

She said restaurant staff will be creating three dishes for ABR's Roadshow: one appetizer, one of its popular main dishes and its most popular plate item.

"We asked the team, and we have decided on Norwegian Salmon — a lot of restaurants only serve Chilean salmon — and one of our seasonal flatbreads, along with our stuffed mushrooms," Viox said.

"I'm really thrilled about being able to bring attention to our Town," she added. "Anything that gets people to know about who and where we are — I am definitely all about giving Farragut a shout out."

The ABR release described Water into Wine as "a women-focused relational lounge" that Viox founded in 2016.

Tough personal times, including a health crisis, the death of her mother, a divorce and raising four children on her own, led Viox to return to school later in life, pursuing a hospitality degree from Pellissippi State Community College.

Opening her own restaurant, near the corner of Grigsby Chapel and Campbell Station roads, was the perfect culmination of her love of wine, people and hosting parties, while also filling a need she recognized for women to "connect and socialize, especially if they are going through

a hard time and need to feel safe and empowered," the release stated.

Although wine is a key focus, "… food is certainly a part of the experience at Water into Wine," the release further stated.