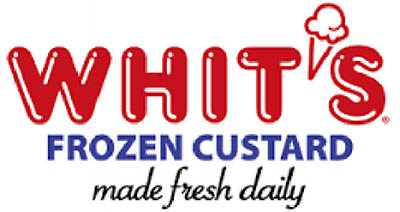 Whit's Frozen Custard will be making an appearance at 133 Brooklawn St. this spring.

Kim Wilt, owner of the new woman-owned franchise business, said she is shooting to open the shop in May.

"Hopefully, as long as everything goes well, with our (Certificate of Occupancy) … I'm hoping for probably the beginning of May to mid-May," she added. "I'm very excited."

Wilt is planning a soft opening before her grand-opening weekend featuring grand prizes and other giveaways. One of the grand prizes is a free quart per month for a year.

"Our custards are being made fresh daily, so we're not making it … storing it in a freezer," Wilt said. "We're going to run vanilla and chocolate daily.

"Then, we're going to have a flavor, which will change daily," she added. "And then, anything — you name the flavor — we've got it."

In addition to dine-in cups, "we will offer quarts and pints to go that will have the vanilla and chocolate and some of our more popular daily flavors," Wilt said. "You can also get a 'Whitser.' Basically, it's frozen custard with your toppings you want, and it's kind of mixed."

Whit's will also have milkshakes, children's sundaes, a grab-and-go section with quarts, pints and cakes plus Whitties, which are frozen custard sandwiched between cookies.

"We're also going to have vegan and no-sugar added (options)," Wilt said. "We're trying to be inclusive of everyone. Those flavors, for them, will also be in the grab-and-go section."

Although still waiting to open, Wilt already has had feedback from people on her Facebook page and other avenues.

"I have had people contact me, saying they have had Whit's in Ohio or in Georgia or North Carolina and Franklin (Williamson County)," she said. "They're saying they're very excited. They couldn't wait for us to open."

For anyone who has never had frozen custard, she said it is "way different" from frozen yogurt or ice cream. "(Frozen custard) is more egg-based. It has a higher percentage of fat, lower churn, less air. Once you have it, it's addicting."

About starting the business, Wilt said, "It's been a very long process."

However, they were fortunate to find a contractor, D.R. Worley, who was ready to go.

"We moved here a year ago from Florida. My husband (Keith) is retired and disabled from the sheriff's office in Florida. Our kids moved, went to college and out of the house. We needed to downsize," Wilt said. "We both have always dreamed of moving to Tennessee, specifically near the mountains. ..."

She ran an engineering business for 25 years for another company, but was ready to work for herself. "So, I'm opening up a Whit's."

The couple was introduced to Whit's Frozen Custard through her daughter, who worked at a Whit's in Florida. "We tried it, and from the moment we tried it we were hooked," she said.

When the Wilts moved from Florida, "We knew there were no Whit's on the east side of Tennessee," she said. "At the time I was making the decision, there was only one in Franklin, Tennessee. We fell in love with Knoxville. ..."

Whit's Frozen Custard, started in Ohio in 2003, has grown to 86 locations, of which 73 are open and 13 are scheduled to be open this year.

Wilt said hours are planned to be from 11 a.m. to 9 p.m., Sunday through Thursday, and from 11 a.m. to 10 p.m., Fridays and Saturdays.

To learn more about Whit's, visit whitscustard.com or its Facebook and Instagram pages.