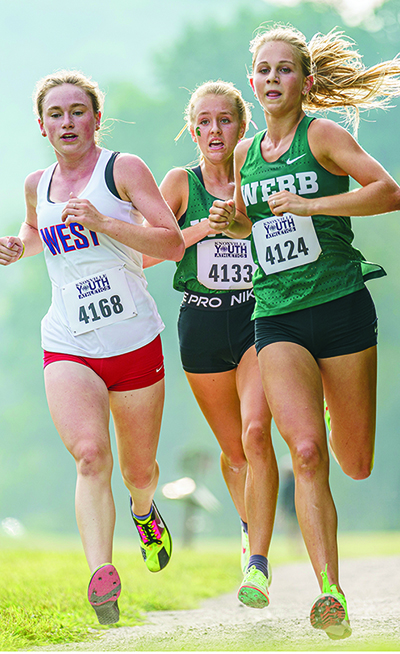 Roy Stone isn't shy about giving credit to his assistant coaches — and there's apparently lots of credit to pass around as the Stone-led Farragut MAC Varsity (eighth-graders) were a perfect 4-0 after routing South-Doyle 32-2 Thursday evening, Sept. 7, in Farragut High School's Eddie Courtney Stadium.

Despite not having a good week of practice leading up to this game, "We still led 16-0 at halftime against a good, strong football team I thought," Stone said.

"I love this team, they're so tight," the head coach added. "And that's a credit to all the coaches we have."

Stone wanted to give each his individual coaches credit: Robbie Jacobs, offensive coordinator; Todd Hazlewood, defensive coordinator; Randy Pudelek, linemen; Mike Keener, offensive linemen; Bart Snider, defensive linemen; Jim Shilling, linebackers; Keefer Tatman, running backs/linebackers; Donald Bowman, defensive backs; and Caleb Smith, special teams.

"A big thank-you to Jason Martin and and Robbie Jacobs, the coaches who have developed this team up through the years and have gotten them ready for the eighth grade," Stone said.

Game summary, next opponent

Running back Matthew Rogers scored on a 23-yard swing pass from quarterback Kyle Clark. The first of Logan Wright's four 2-point conversion kicks made it 8-0.

Kyle's 52-yard scoring pass to Brooks Johnston upped the lead to 16-0.

Rogers' 26-yard scoring run, on a combination of nice moves and breaking tackles, made it 24-2 with Logan's next 2-point kick.

On the next possession, Rogers again broke free with his rushing skills, scampering 16 yards to make the score 32-2.

Farragut defensive back Braylen Gibbs took an interception back 86 yards for a touchdown early in the game, only to see the score nullified due to a penalty.

Noah Partin recovered a fumble for the Little Admirals, Brooks also nullified a South-Doyle scoring opportunity with an interception and a 22-yard return.

Farragut travels to Alcoa Thursday, Sept. 14. Opening kickoff is 7:30 p.m.