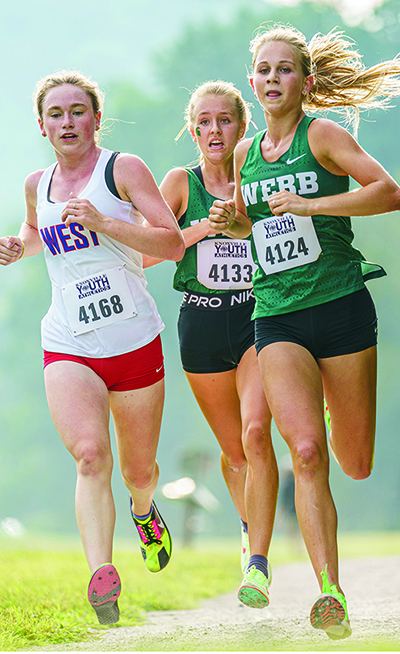 NORRIS — With three of its top four finishers sophomores, Webb School of Knoxville girls captured the MKXC Norris Dam Invitational (32 points) in Anderson County Saturday, Sept. 9.

Carolyn Areheart and Jazzlyn Garmer finished the in the top two spots individually. Areheart completed the three-mile course as champion with a time of 18:06.99, followed by Farmer at 18:13.70.

Jazzlyn's sister, Calysta Garmer, finished fifth (18:52.47). Senior Lauren Davis took eight for the Lady Spartans, champs among a 16-team field of 179 runners.

On the boys' side, Webb senior Zach Vickers finished second (16:31). As a team, Hardin Valley Academy placed sixth among 19 teams (261 runners).