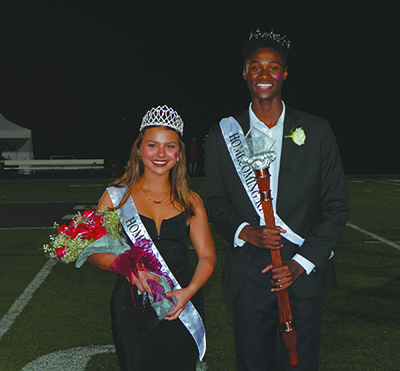 With 17 students representing the Queen and King Court, Bearden High School Football Homecoming ceremony took place on BHS's Bill Young Field during halftime of the Bulldogs' varsity game versus Cleveland Friday night, Oct. 6.

"Various clubs and organizations throughout the school have sponsored homecoming candidates; the entire student body had the opportunity to vote for candidates and select their class' winners, and the 2023 Homecoming King and Queen," a school press release stated. "This homecoming court has served over 2,500 hours of community service."

Senior Kenzie Bankes was crowned 2023 Homecoming Queen, while senior Jordan James was honored as 2023 Homecoming King.