Takeuchi, FHS senior, has earned international, U.S. awards; 'most gifted young pianist in Knoxville' area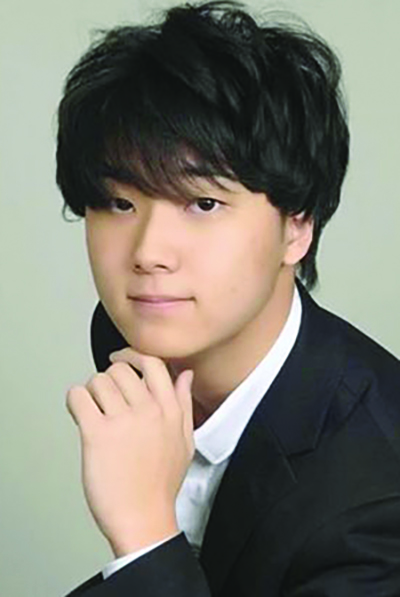 How talented is Haruki Takeuchi, a Farragut High School senior pianist?

Takeuchi "has been garnering national and international recognition for his prodigious talents in the past few years" and "has distinguished himself by winning many national and international competitions," said Dr. David Northington, Powell Distinguished Professor Emeritus of Piano, University of Tennessee College of Music and Takeuchi's teacher the past six years.

"I have taught many extraordinary young pianists in my life, but Haruki is at the top of those talents," he added. "In my opinion, he is the most gifted young pianist of his age in Knoxville, and possibly in the state of Tennessee, if not the nation.  

"He has always demonstrated a remarkable curiosity and passion for music and has devoted himself accordingly in his discipline, consistent practice habits and focus. In spite of his exceptional talent, Haruki is a genuinely nice and amicable young man."

Background, specific honors

Beginning his piano studies at age 6 with Northington's wife, Stephanie Northington, Takeuchi "most recently won third prize in the Yamaha International Piano Competition and second prize in the Nashville International Piano Competition," Dr. Northington said.

"In 2022 Haruki won the first prize in the International BTHVN Vienna Music Competition in Austria, first prize in the Tiziano Rossetti International Music Competition in Italy, second prize in the Krystian Tkaczewski International Piano Competition in Poland and second prize in the Chopin International Piano Competition in Hartford, Connecticut," his teacher added.

"In 2021 Haruki was the winner of the Pacific International Piano Competition, the Music Teachers National Association's Southern Division Competition and the Knoxville Symphony Youth Orchestra Concerto Competition. He also garnered second prizes in the Medici International Piano Competition and the Memphis International Piano Competition, and was a finalist in the Nordic International Piano Competition."

In 2022 Haruki gave concerts with orchestra in Poland, and this past summer participated in a major international festival in Japan.

Looking ahead, "Haruki will be attending a major music school to pursue his dream of performing internationally as a concert pianist," Dr. Northington stated.

Haruki is the son of Yoshi and Naomi Takeuchi.