KCS hosts 'Thank You Vets' ceremony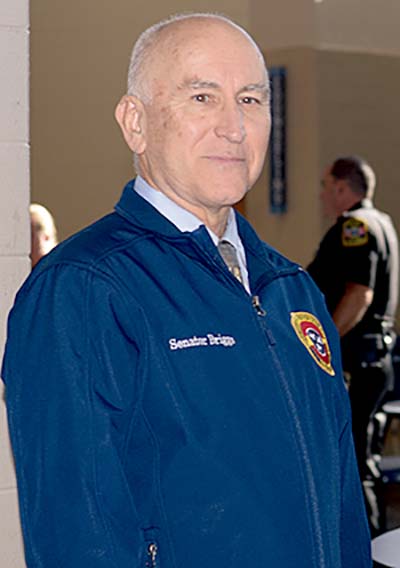 In light of Knox County Schools receiving the 2023 Secretary of Defense Employers' Freedom Award, the school system paid tribute to veterans and members of the military, National Guard and U.S. Army Reserves who are employed in the school district during an Honoring Service: Thank You Veterans ceremony in Hardin Valley Academy Tuesday, Nov. 6.

The Freedom Award is the highest recognition given by the U.S. government to employers for supporting employees who serve in the National Guard and Reserves. They held the event at HVA because an HVA educator nominated the district for this award.

Knox County Schools System was the only school system in the country that got to go to the Pentagon to accept the award, along with 14 other recipients.

School Superintendent Dr. Jon Rysewyk said he would like to see more Reserve and National Guard members employed in Knox Schools.

"You chose to defend our nation at the expense of your own comfort and your own safety. It was a choice of yours to put the needs of others before yourself," he said. "That doesn't go unnoticed by anyone here … it matters.'

Following the Presentation of Colors by Gibbs High School Junior Reserve Officer Training Corps and singing of the National Anthem by Farragut High School Chorus students, Board of Education chairman Betsy Henderson, serving the 6th District, said, "It is an honor today to celebrate your service to our country in the military and your service to our students right here in Knox County.

"Veterans Day is an opportunity to thank those who have served or who are currently serving our country, protecting the freedoms, values and privileges we all enjoy as Americans," she added. "We honor you who have served.

"Despite the risks and sacrifices, you raised your hand to serve to make this country stronger and safer for all. Days like today are important because, all to often, the freedoms we have are taken for granted."

"I want to thank every educator and Knox County School Board (members) for your dedicated service in Knox County," said Wes Stowers of Stowers Machinery, a military veteran who graduated from the Air Force Academy, served as an Air Force fighter pilot for many years and is a supporter of Knox County Schools.

"I want to recognize the veterans in the Knox County School System who have served and continue to serve for the United States Armed Forces, whether you are active duty or are currently in the (National) Guard or Reserves," he added. "You served during the most tumultuous period in any of our lifetimes.

"Every one of you have had to sacrifice, both professionally and personally, when you're sent other places."

For school employees serving in the military, "I can't imagine a better group of role models for our young people," he said. "You're teaching them and you're coaching them … you're also setting a life example."

Additionally, service men and women from each branch were brought up to the stage to be recognized.