Maria Seyler Peach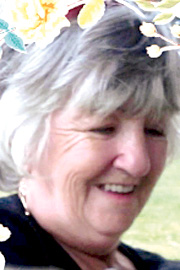 Maria Seyler Peach, age 81, of Knoxville passed away peacefully Wednesday evening, May 5, 2021, at Tennova Turkey Creek Medical Center.
Maria was a member of Union Cumberland Presbyterian Church. She was a prayer warrior, loved visiting those in need, had the gifts of hospitality and encouragement and was never too busy to stop whatever she was doing and help others. Maria loved the beach, traveling and spending time with her husband, children, grandchildren and friends.
She was 100 percent devoted to serving the Lord and sharing the way to salvation and eternal life with Jesus, God the Father and our loved ones through the Gospel of Jesus Christ. Maria was continually refreshed and renewed by reading scriptures, studying the Bible and worshipping the Lord in prayer and song. She was always sharing encouraging words and uplifting scriptures with her husband, children, grandchildren and friends.

 Maria is preceded in death by her children's father and friend, Richard H. Seyler Sr., and first grandson, Elijah Blue Seyler. She is survived by her husband, the Rev. John H. Peach; children, Harry Seyler and wife, Maria, Tracey Seyler, Deborah Seyler and Richard H. Seyler Jr. and wife, Heidi; seven grandchildren: Sabrina, Ricky, Jessica, Ryan, Jarid, Rachel and Alaina; six great-grandchildren; brothers, Thomas Wilson and Dennis McReynolds; and several nieces and nephews. Maria also considered Joe Hasselberger as her own.

 The family received friends from 1:30 to 2:30 p.m., Sunday, May 16, at Click Funeral Home Farragut Chapel. A Celebration of Life followed at 2:30 p.m., with her husband, the Rev. John H. Peach officiating.
 In lieu of flowers, memorials may be made to build a children's special needs playground at Virtue Church. Please send donations to Virtue Cumberland Presbyterian Church, 725 Virtue Road, Knoxville, TN 37934.