Donna Brown Bocik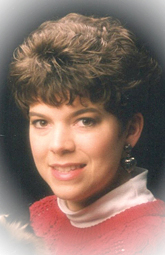 Donna Brown Bocik, age 57, passed away early Sunday, May 25, 2020. Her final moments were surrounded with love and care from her family in her home in Knoxville, Tennessee.

 Donna was born and raised in East Tennessee, treasuring the mountains nearby her whole life. She was a member of First Farragut United Methodist Church, where she was active in the children's ministry and VBS for several years.

 Donna was a devoted, compassionate and empowering mother. She fought breast cancer with the support of her husband to see their two girls graduate school this year and pursue their passions. Donna was one of the kindest, most admirable and beautiful souls to ever walk this earth, and will be missed by so many.

 She undoubtedly loved her puppy, creating new craft ideas with her friends and Disney movies. Her deepest love was for her family. She was active in the lives of her girls: helping out in the classroom, going to her daughter's orchestra concerts and being a dance mom. Her calming advice helped guide her eldest daughter through her recent college years. Donna also traveled to countless dance competitions to be her youngest daughter's support system and motivation for her to achieve her dancing dreams.

 She is survived by her husband of 31 years, Todd; daughters, Kaitlyn and Brenna; parents, Sandra Hatcher and William Brown; sibling, Lisa Mallory; and several other family members and countless friends whom she loved.

 Family received friends from 5 to 6:30 p.m., Wednesday, May 27, at Click Funeral Home Farragut Chapel. A service to celebrate Donna's life followed at 6:30 p.m., with the Rev. Chuck Powell officiant. In lieu of flowers, make memorials in Donna's name to Thompson Cancer Survival Center (https://www.thompsoncancer.com/giving/ways-to-contribute/).