From its origins in 1946, Farragut Cleaners now a true Sharp-owned biz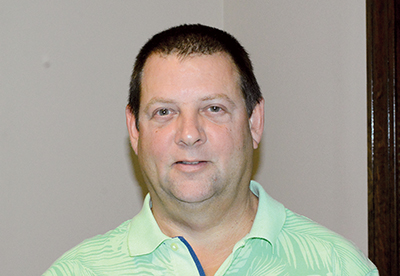 David Sharp

Like father, like son, like sister, like wife.

And don't forget mom.

"When you've got a chance to do something on your own, you want to run your own thing and be the boss," David Sharp said about co-owning Farragut Cleaners, with sister, Dustin White, since 2004.

A true family-owned business now with five locations and 16 employees, Sharp learned the business from his father, U.S. Navy veteran Don Sharp, a Farragut Cleaners employee in the 1980s before buying the business from Wayne Murphy in 1990.

While the history of Farragut Cleaners goes back its opening in 1946 at its current Farragut location, at the corner of West End Avenue and Kingston Pike, Don's employees also included his wife and David's mother, Dottie Sharp, and David's wife, Karen Sharp, "who probably started a month or two after I did" in 1990, David said.